Launceston Show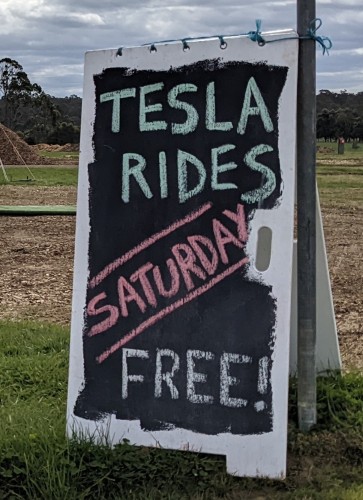 AEVA and TOCA combined to put on the Tasmanian Tesla Electrikhana!
We had a static display of vehicles, plus we were taking people for rides around a track. Kids could choose between a JAC truck (thanks to the Jackson Motor Company), or Red, White or Black Teslas!
Follow this link for more photos: More Photos
Location: Quercus Rural Youth Park - the home of Agfest
415 Oaks Road
Carrick , Tas 7291
Date:
Oct. 8, 2022, 8:30 a.m. - Oct. 8, 2022, 5:30 p.m.