ACT reaches next electric vehicle milestone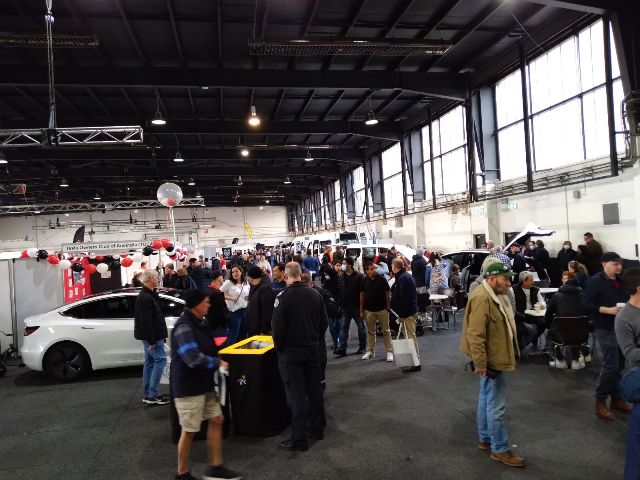 Canberrans flocked to the 2022 AEVA EV Expo, Canberra.
The ACT continues to lead the nation in the uptake of electric vehicles (EVs), with 4,000 EVs registered by the second week of April – a 33 per cent increase in just over three months.

The ACT branch of the Australian Electric Vehicle Association notes that about 19 per cent of newly registered ACT cars in March were EVs. This is almost double the Electric Vehicle Council's estimate of 10 per cent for the year 2022.

Battery electric vehicles now represent over 1.2 per cent of the total ACT passenger vehicle fleet. Battery electric vehicles are defined as those whose batteries require charging from an external source, and do not include plug-in hybrid or non-rechargable hybrid vehicles.
"The number of electric vehicles in Canberra is growing rapidly. In just three months, another 1,000 EVs have taken to Canberra's roads,' said Darryl Bourke, Secretary of the ACT Branch of the Australian Electric Vehicle Association (AEVA). 'AEVA believes that the best way to find out about the benefits of an EV is to own one,' Mr Bourke said. 'The second best way is to talk to an owner.
AEVA was in attendance at the Ginninderry Inspire Festival last Saturday and many visitors were able to speak to EV owners, have their questions about EVs answered, and go on test rides. More EV experience days are planned throughout 2023.'
For more information contact:
Darryl Bourke
Secretary, AEVA ACT
0408 264 393
Richard Czumak
Chair, AEVA ACT
0415 490 470