https://aeva.asn.au/VIC/
Victoria Branch
Welcome to the Vic Branch home page!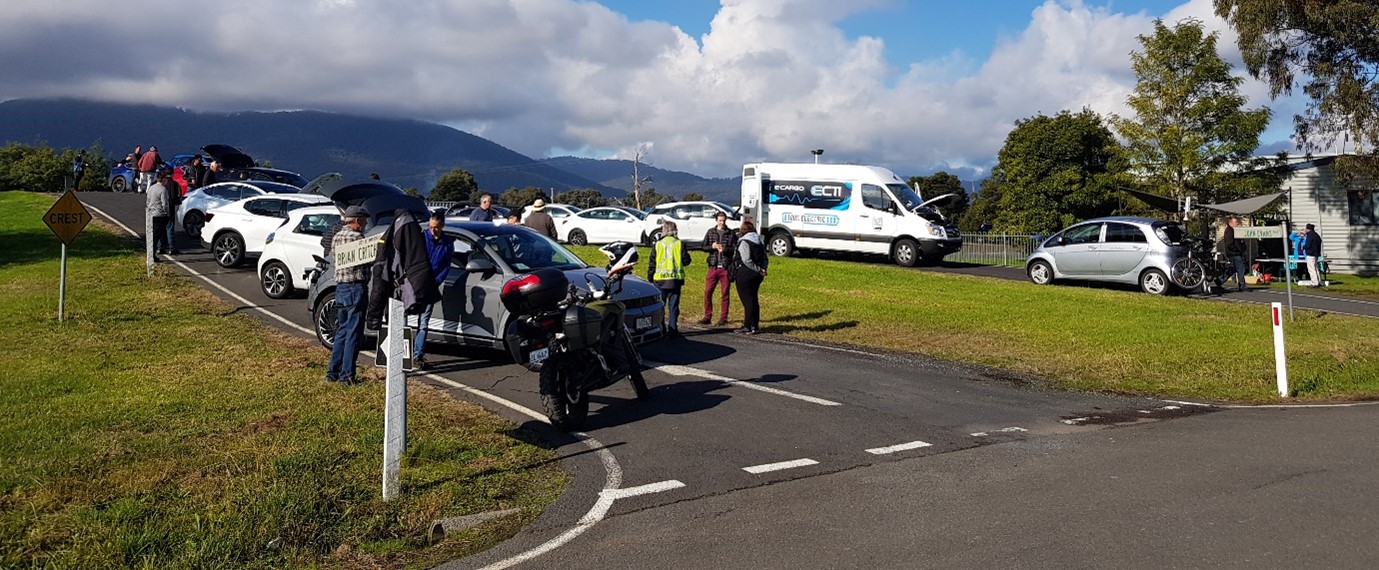 Smoothly accelerating the EV transition. If it moves, make it electric!
The EV transition is happening! It is inevitable. It is unstoppable.
Vic Branch aims to help smoothly accelerate this transition. We provide free and independent education to the public, friendly peer-to peer support, advocate for EV policies, and work in partnership with like-minded groups.
---
Educational Resources
Charging and Travelling Brochure (Vic Branch)
Electric vehicle charging etiquette (ACT Branch)
Useful EV conversion info (Geelong Sub-Branch)
EV saving calculator (Excel spreadsheet)
Other useful websites:
https://www.solarquotes.com.au/
https://electricvehiclecouncil.com.au/about-ev/myth-busting/
https://abetterrouteplanner.com/
---
Join AEVA to share the benefits from:
Keeping up to date with the latest breaking EV news and innovations
Access to specialised knowledge from EV conversions and inspiration for DIY projects
Being part of a tipping point and inevitable transition to electric drive
Learning from and sharing real-world experiences with EV drivers and others in the EV field
A diverse and inclusive like-minded- community
Financial discounts or special offers on selected EV events, and
Opportunities to influence policy and collaborate with other EV enthusiasts
To join AEVA, please complete membership page here.

To be put on our mailing list for non-members, please click here

---
Meetings
Unless otherwise notified, the Vic Branch holds a monthly member event on the third Tuesday of each month (excluding January) at:
Mackie Road Neighbourhood House
36 - 42 Mackie Rd, Mulgrave VIC 3170
A notice is usually sent to members and non-members one week prior to the event.
A reminder is then sent one or two days prior, including the full agenda and other details.
---
Next Meeting
View upcoming Victorian events
---
Past Event Reports
View past Victorian event reports (click individual events for photos)
View all past Victorian events
View past event reports 2022-23
---
We also have a regional Victorian sub-branch:
Geelong: meets the first Friday of every month (excluding January).
Our 2023-4 Branch committee members are:
Vic Branch

Chair: Kathleen Davies


Vice-Chair: Paul Fallon


Treasurer: Dan Edwards


Secretary: Rick Molloy


Director Representative on AEVA National Board: Riz Akhtar


General Committee Members: Brendan Davies, James Kirk, Richard Laxton, David Potter, Blake Ramsey, Tom Singer, Peter Stevens, Aldo Vera.

---
Contact
For more information on the Vic Branch, please contact:
Secretary - Rick Molloy
Ph: 0407 228 189

Email: secretary@vic.aeva.asn.au