Tasmania Branch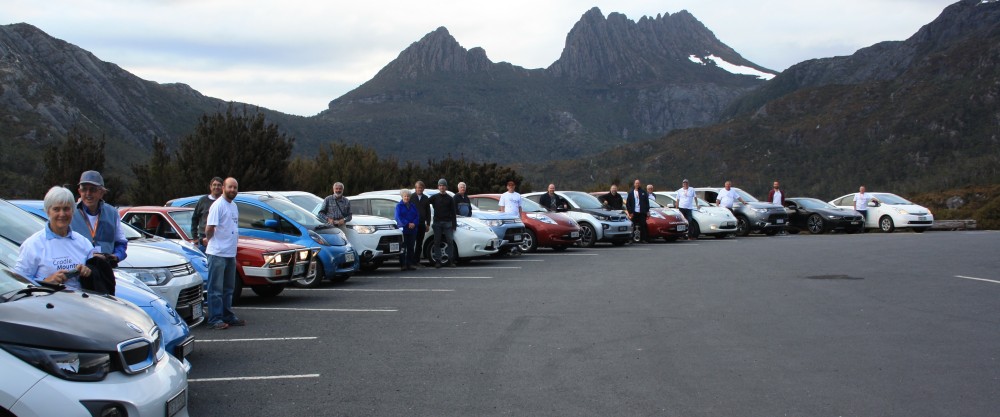 The Tasmanian branch aims to represent the EV interests of individuals and businesses throughout the state.
Meetings
Our meetings are on the 4th Wednesday of every 2nd month (odd-numbered months), mostly in Hobart, but we do get to Launceston and the North West at least once a year. If you are not local to a meeting we encourage you to join via Zoom.

Dates, times and location details can be found here: Tas Events

For minutes of previous meetings, click here: Minutes File Search
We hope to see you at a meeting soon!
Resources
Map of DC Fast Chargers in Tasmania - [updated regularly]
List of Equipment that Members may Borrow
Conversions Groups
AEVA Tas has two mailing lists for people interested in converting vehicles to electric; one for people based around Launceston, and one for people based around Hobart.
The groups are made of AEVA members and non-members, meeting occasionally to work on various projects. Email the secretary if you'd like to be added to one or both of the conversion group email lists, to receive information specific to this topic: secretary@tas.aeva.asn.au

Branch Information
Our branch committee are:

Chairperson: Jon Ettershank
Treasurer: Nathan Bourke
Secretary: Christopher Walkden
Director: Jon Ettershank
General Committee Members: John Casimaty, Julie Hargreaves, Charles Gregory, John Fast, Mikey Harriss, Clive Attwater, Penny Cocker

Interested in joining AEVA?
To join the AEVA, click on the membership menu above and fill in the details. Once a member you'll get regular email updates.
To be put on our mailing list for non-members please click here
Contact
Media contact: Clive Attwater 0439 941 934
For more information please contact our chairperson Jon Ettershank: chair@tas.aeva.asn.au or our secretary Christopher Walkden: secretary@tas.aeva.asn.au
Visit our Branch Facebook Group for local news and discussion.