Victoria Branch
Welcome to the VIC Branch home page!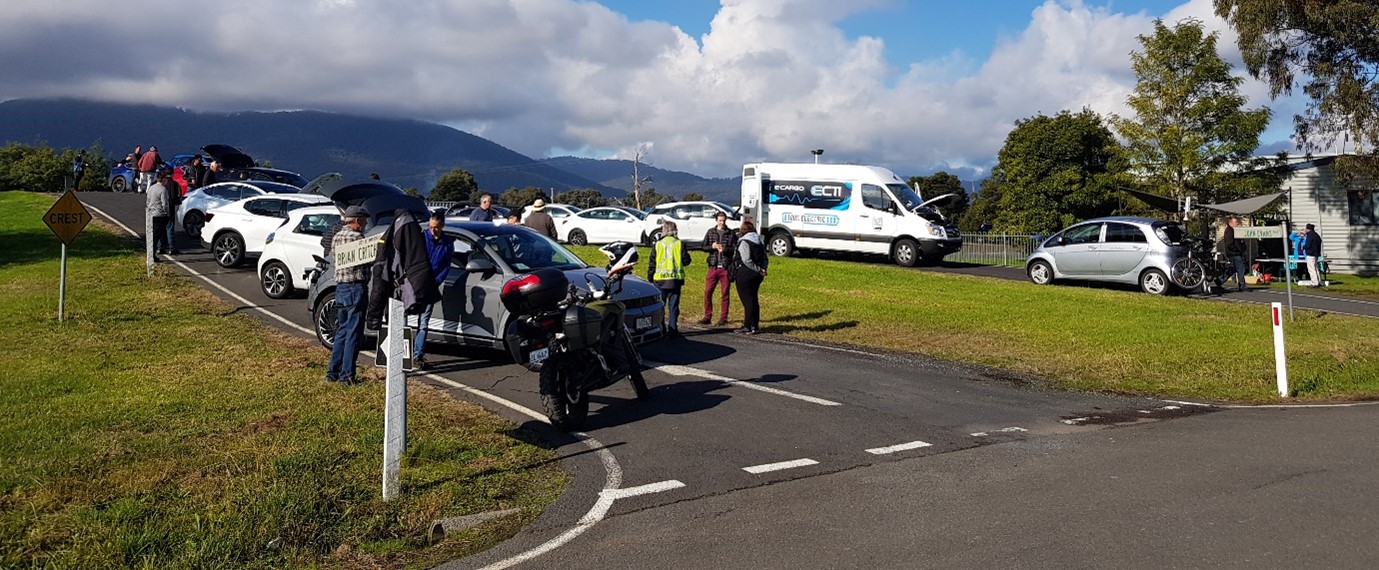 The VIC branch aims to represent the EV interests of individuals and businesses throughout the state and to assist the transition to EVs.

Charging and Travelling Brochure
---
Meetings
Unless otherwise notified the Vic Branch holds an information session on the second Wednesday each month at:
Eastern Innovation Business Centre (EI)

5a Hartnett Cl,

Mulgrave VIC 3170
Please drive through and turn right. The entrance to the event space is off the rear carpark.
Where possible, we organise a zoom link to enable members to participate remotely.
A notice is usually sent to members and non-members one week prior to the event.
A reminder is then sent one or two days prior including the full agenda, map and zoom link.
Interested in joining AEVA?
To join the AEVA, Membership page here. Once a member you'll get regular email updates.
To be put on our mailing list for non-members please click here
---
Next Meeting
View upcoming Victorian events
---
Important News
A representative of Solar Victoria has made contact to alert us that, as part of the Victorian budget cuts, the $3000 subsidy for EVs costing less than $68,740 will cease on June 30th 2023.
Vic Branch Statement
The AEVA Victoria Branch are shocked and disappointed by the recent decision of the Andrews Labor Government to end the $3000 subsidy for new electric vehicle (EV) purchases. We feel this is a regressive move which now makes it more difficult for drivers to switch to electric. AEVA Victoria Branch would like to see consistent incentives in place to help decarbonise transport and reap the environmental, health and economic benefits that EVs offer.
Victoria is the only state in the country with an active disincentive to EV adoption in the form of the ZLEV Charge Act. This 'EV tax' has effectively made every road in Australia a toll road – but only for Victorian electric vehicle drivers.
We urge the Andrews Labor Government to reconsider their position, and to align their policies with other states and territories. Victoria and Australia need a consistent, fair and functional approach to EV adoption.
---
Past Event Reports
View past event reports 2022-23
---
We also have two Victorian regional sub-branches:
Geelong: meets the first Friday of every month (excluding January).
Ballarat and region: meets the third Tuesday of every second month. (Odd numbered months).
Dates, times and location details can be found here.
Select the VIC member group and then click on Find Events.
We hope to see you at a meeting soon!
Victorian main Branch Information
Our 2022/23 branch committee members are:

Chair: Kathleen Davies

Vice Chair: Paul Fallon

Treasurer: Dan Edwards

Secretary: Rick Molloy

Director Representative on AEVA National Board: Riz Akhtar

General Committee Members: Brendan Davies, James Kirk, Richard Laxton, David Potter, Blake Ramsey, Tom Singer, Peter Stevens, Aldo Vera.

Ballarat and Region Sub-Branch Information
Geelong Sub-Branch Information
Interested in joining AEVA?
To join the AEVA, click on the membership tab above and fill in the details. Once a member you'll get regular email updates.
To be put on our mailing list for non-members please click here
Contact
For more information on the VIC Branch please contact Secretary Rick Molloy - 0407 228 189 secretary@vic.aeva.asn.au